7th Generation USDA + PCO Certified-Organic Family Farm   501(c3) nonprofit
Our Mission: to Model and Teach Sustainable Farming, Build Community and Reconnect People to the Land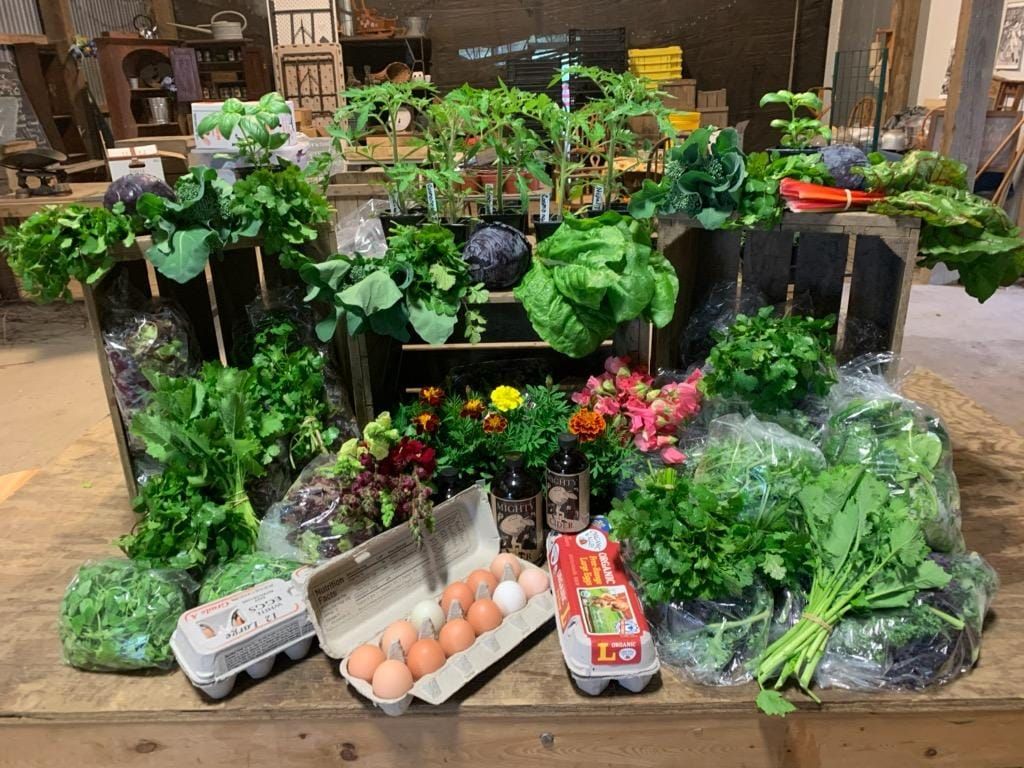 Please Come to our Farm Market this Saturday 
May 30, 2020,  9:00 am to 11:30 am
All Produce is Certified Organic and grown at Snipes Farm! 
We Will have Head Lettuce, Spinach, Pea Shoots, Asparagus, Mizuna, Swiss Chard, Radishes, and Arugula
Herb Plants, Vegetable Plants and Flowering Plants for your Garden Annuals and Perennials.
Also for Sale at the Market: 
Beautiful Flower Bouquets, Our home grown wellness tonic "Mighty Cider", Honey, Fruit Butters and our new CBD tincture and salve made from hemp organically grown on Snipes Farm!  
Health and Safety during our market: 
The farm market at Snipes Farm is held in a large parking lot with lots of room for social distancing.  We follow government and agricultural guidelines for sanitation and safe practices to prevent the spread of COVID-19.  Thank you for your support.  Half of the food we grow is donated to people in need.  This is more important now than ever Donate Here to support these efforts.  Fresh, healthy food is for everyone!
Come to the main Snipes Farm entrance and follow the "CSA" signs to the large parking lot in front of the Big Red Barn to shop our fresh farm market!
5/12/2020 UPDATE:  * * * * * OUR 2020 SUMMER/FALL CSA SHARES ARE NOW SOLD OUT! * * * * * But if you would like to be placed on a waitlist, please Click Here to leave us a message. THANK YOU FOR YOUR AMAZING SUPPORT!
Snipes Farm and Covid-19
Farming is classified as essential work during the pandemic and our farmers are busy growing local organic food!  We strictly follow state mandated safety protocol for Covid-19 and are helped by resources from the Pennsylvania Association for Sustainable Agriculture (PASA). While we are open for egg and veggie customers (practicing social distancing) we cannot have visitors or volunteers come to the farm at this time. Consider becoming a CSA (Community Supported Agriculture) member for fresh veggies, fruit and eggs June-November. Half the food we grow reaches families in need, using our land for the greatest good. Learn more here about our partnerships with local hunger organizations, or to make a contribution to support this work. As for our summer camp programs, we have wonderful staff hired and exciting plans in the works. However, like thousands of other camps in the country we are waiting to see what is possible for this summer. We will update with any news when it arrives and be ready to swing into action! Find us on Facebook as we share about life on the farm and what continues to grow and bloom.