2022 Community Education Virtual Classes & Events
Join us for a class or event this year to gain new skills, and connect to the farm and our mission in new ways! Proceeds from our classes help to support our nonprofit work to grow food for families in need, scholarship local children to Farm Day Camp, and provide educational programs to low-income schools.
Registration is required. Please register below.
---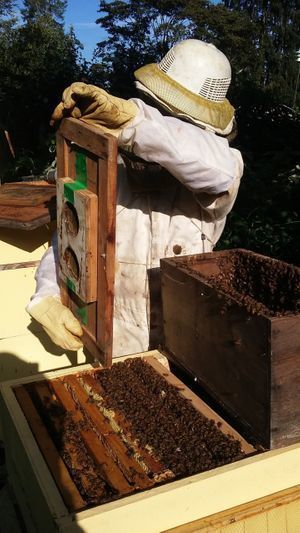 Beekeeping for Beginners: This class is a Virtual 3-part series.  
Thursday, February 24th
Thursday March 3rd
Thursday March 10th
 6:30-8:00pm  $45.00 for all 3 sessions.  Zoom link will follow.
Have you ever wanted to learn about what it takes to be a beekeeper? Are you curious about honey bees and what you can do to help them and other pollinators? Suzanne the beekeeper for the bees on Snipes Farm is hosting a 3 session class to learn all about beekeeping!
Sign up for our virtual class to get a beginner's view into beekeeping, and a sneak peek into the complicated and amazing lives of honey bees. Come away with resource information on what to consider if you would like to get started in this rewarding hobby, or other ways to aid pollinators if becoming a keeper is not your goal. Honey bees are so much more than honey! This 3-session class is not to bee missed!
During the 3 Virtual Sessions we will cover these topics: 
Meet the critter you're endeavoring to keep
An overview of honey bees and current challenges
How do I get started?  Equipment for your bees, equipment for you, location, legal requirements
How do I get bees?
Preparing for your bees to arrive
Your bees are here - how do I get them in a box?
What's involved in the keeping?
Much too much?  How else one might help pollinators if beekeeping isn't really your thing.
A tiny little video closure related to nature and growth
Please Register Below!