---
What we do:
At Snipes Farm, we believe giving back to the community is a core responsibility of our farm. It is for this reason that we work hard to ensure that we do our part in eliminating hunger within our community. This year, we expect 50% of our produce to go to our hunger relief partners! Currently, we partner with many local organizations so that we can help the community as much as possible.
Our Partners:
Friends Rehabilitation Program: FRP imagines a future of racial and economic justice, equity and ownership, and trauma-informed care. By hosting affordable and mixed-income housing, healthy green space, and businesses that support marginalized communities and the environment in the Greater Philadelphia Region. FRP envisions a robust city ecosystem that fosters social cohesion, stewardship, and resilience through housing, training, food access, community programs, social services, and sustainable business incubation.
Snipes Farm and Education Center's partnership with Friends Rehabilitation Project in Philadelphia brings fresh, organic food to families in need, low-income Senior Citizens, and returning citizens (persons leaving incarceration).  
Trenton Health Team: Trenton Health Team is dedicated to improving the well-being of greater Trenton by partnering with the community to expand access to high-quality, coordinated, cost-effective healthcare and addressing housing quality, food security, neighborhood safety, education and social inequities inextricably linked to poor health outcomes.
Many urban areas are "food deserts" where fresh produce is unavailable. Snipes Farm and Education Center is partnering with the Trenton Health Team to bring fresh, healthy produce to diabetics and low income seniors.  Snipes Farm participates in the Trenton Food Access Stakeholder Group, which is seeking support for a "Neighborhood Heath Hub," non-profit or co-op grocery store in Trenton. 
Interfaith Food Coaltion: Generous donors have made it possible for Snipes Farm to deliver fresh produce twice monthly to Interfaith Food Coalition Pantry at Morrisville United Methodist Church.  
Bucks County Emergency Homeless Shelter:  Donated funds support deliveries of fresh produce and eggs to the emergency homeless shelter. The farm has also established a vegetable garden at the shelter to grow produce for the residents with support from Danaher Lynch Family Foundation. Children from the shelter attend the Snipes Farm Day Camp free of charge. 
Bucks County Senior Centers:  Snipes Farm and Education Center is helping to relieve hunger for seniors in Bucks County.  Snipes Farm and Education Center is providing fresh and nutritious produce weekly during the growing season, including tomatoes, corn, cabbage, cucumbers, kale, lettuce, peppers, potatoes, radishes, scallions, spinach, squash, fresh herbs.  Rolling harvest helps by delivering Snipes Farm produce to senior centers in Upper Bucks.  Snipes Farm is grateful to the Bucks County Commisioners for making this project possible.
Robert Wood Johnson Barnabas Health: Along with donations of fresh produce from Snipes Farm weekly for 25 families in Trenton, NJ, RWJ monitors the health of participants to document the impact of dietary changes, and plan for expansion of this program.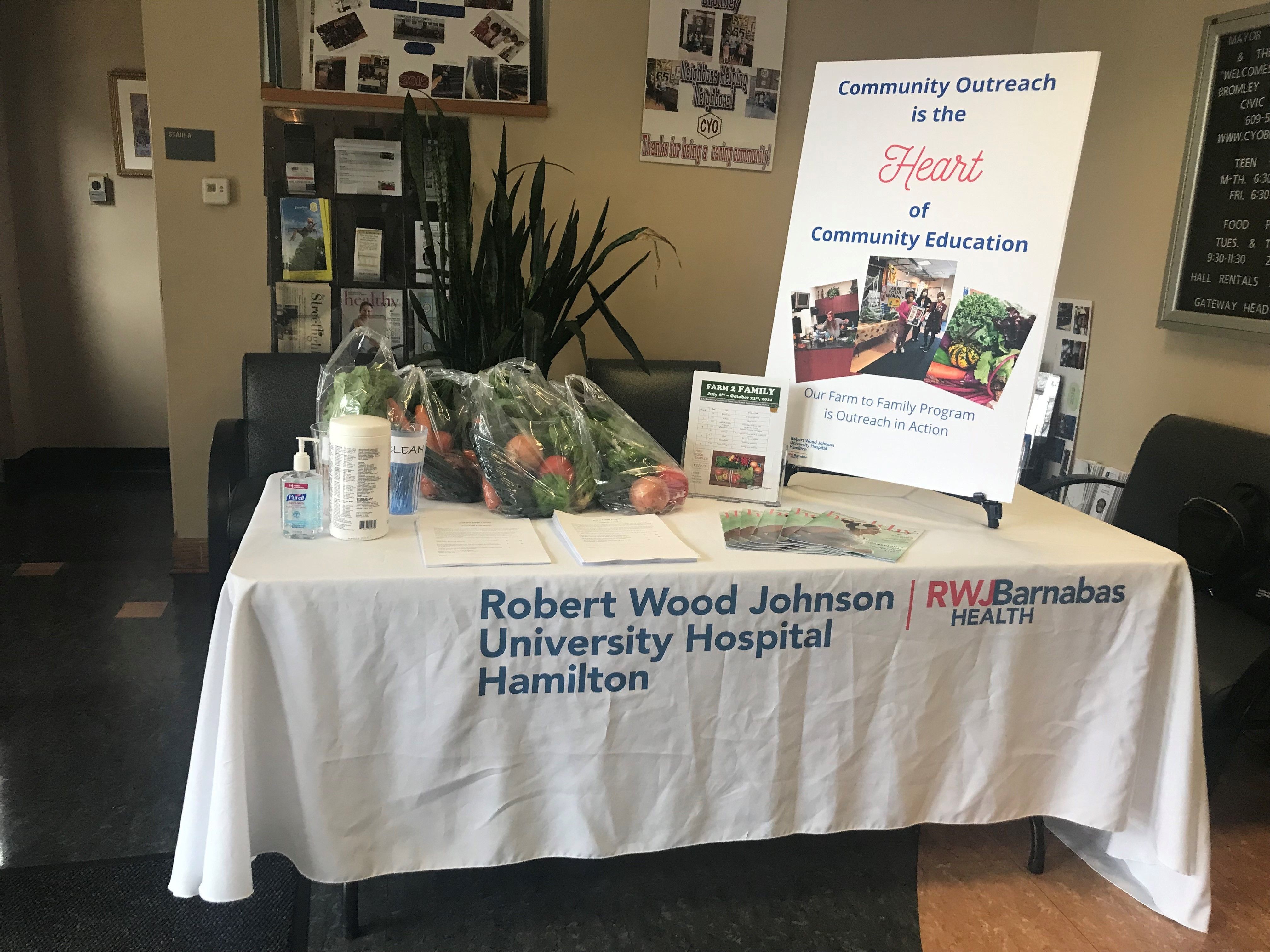 ---
Donate: Donations help ensure that our important community partnerships run smoothly. Please consider donating to ensure that this important work continues to be done! Donate here!
Volunteer Farmer Hours: Help us with early spring tasks on the farm as we prepare the fields for planting. Help the apple orchard produce fruit, and enjoy the comradery and the great outdoors together! When volunteering, we recommend dressing for outdoor weather (and dirt) with warm boots and work gloves. 
There are volunteer opportunities for individuals, corporate groups, and youth groups.