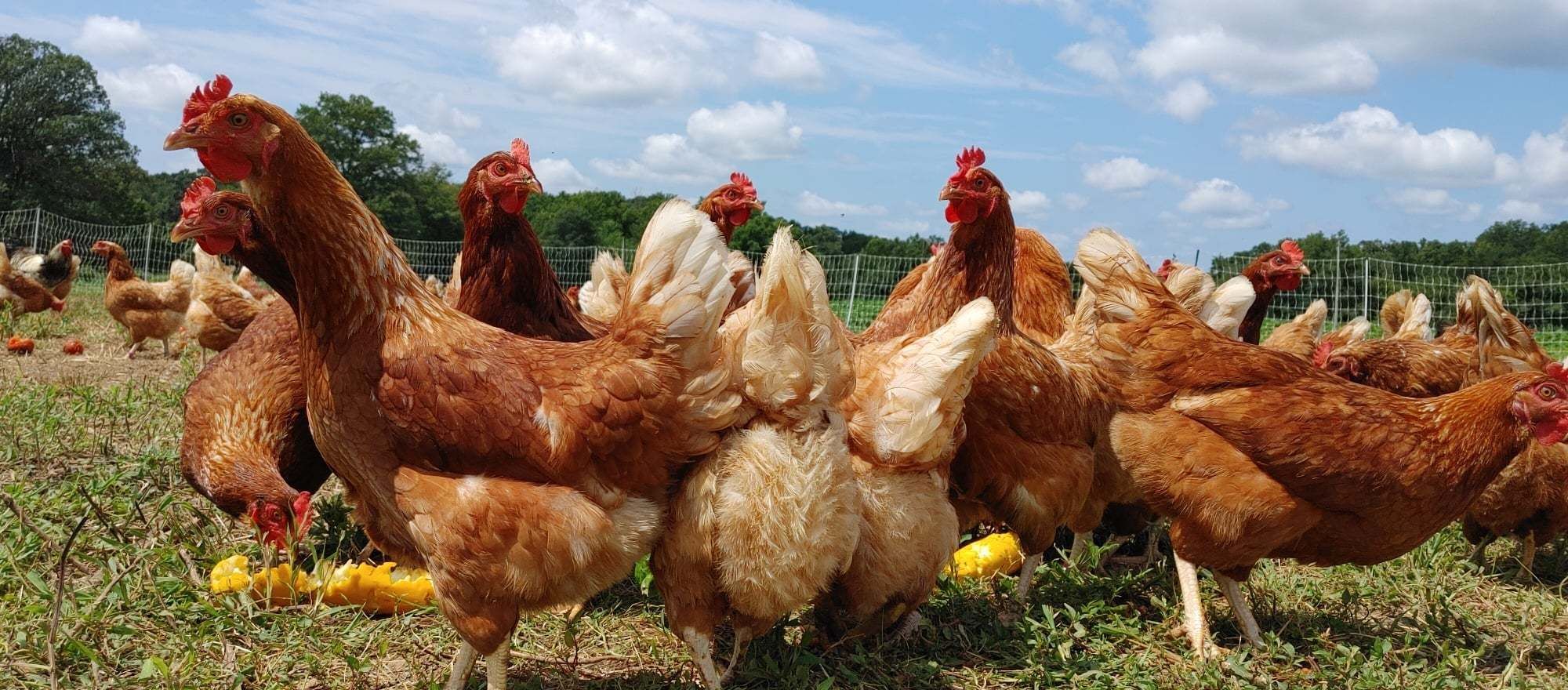 ---
Egg Shares
Our delicious eggs are laid by healthy happy hens! They are fed soy-free organic grains, are pasture raised and free range. There is no comparison to the taste and nutritional value of our fresh eggs. Just let us know if you would like to tour Cluckingham Palace to meet the flock!
2024 Winter-Spring Egg Shares are available to purchase now!
There will be 22 weeks in the WInter-Summer Egg Share, Starting with January 4th ending May 30.  
Weekly pick up is at the CSA Barn from 9:00 am to 6:00 pm.  
Dozen weekly - $165.00 
Dozen EOW (11 weeks) -$82.50. 
18 weekly $231.00.
18 EOW $115.50
Saturday Market Pick up; 9:30am -12:30pm will be on the 2nd and 4th Saturday of each month  during January - April. It will be every Saturday in May.
10 Weeks; Jan 13 through May25
Dozen $75.50
18 eggs $105.00
Winter Egg Shares have been sold out.  Following are the dates incase you purchased:  
There are 5 Thursdays 11/30, 12/7, 12/14,12/21 and 12/28. 
There are 3 Saturday pick-ups: 12/2, 12/9, and 12/16 
Your shares will be in the CSA Barn on Thursdays from 9am to 6pm OR at The farm market in the Big Red Barn from 9am to 1pm