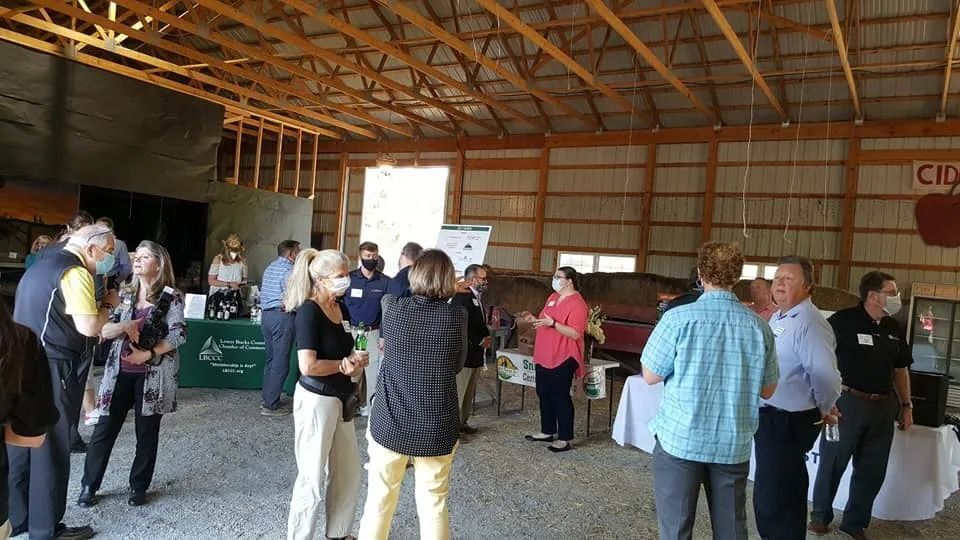 Snipes Farm and Education Center Hosts Chamber of Commerce Event
(May 18, 2021) Snipes Farm and Education Center hosted a Business Card Exchange Event organized by Lower Bucks County Chamber of Commerce on Tuesday, May 18, 2021. More than 40 people from dozens of organizations attended the networking event at the Big Red Barn. Jonathan Snipes, executive director, welcomed the guests and thanked many organizations for their support for the Farm's efforts to grow food for people in need and send low-income children to summer camp.
Snipes Farm and Education Center has been contributing to the region through efforts in organic farming, community building, and connecting people to the land.
The event provides an attractive marketing and networking opportunity for Chamber of Commerce members and many local businesses and entrepreneurs. The prime sponsors of today's event were Klatzkin & Co LLP, the Inquirer, and Monster.