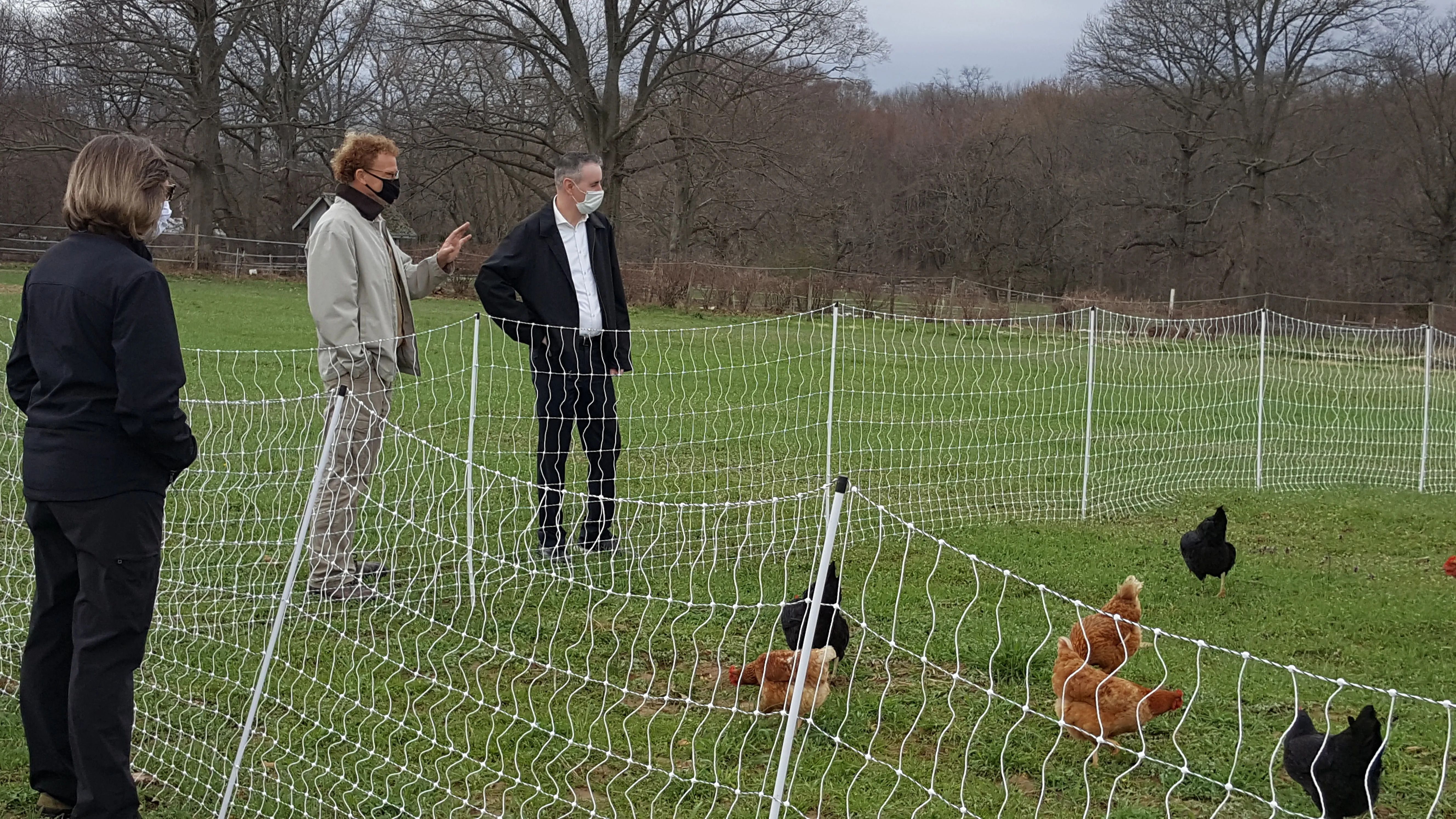 Congressman Brian Fitzpatrick Visits Snipes Farm & Education Center
(March 31, 2021) Congressman Brian Fitzpatrick visited Snipes Farm & Education Center in Morrisville, PA to hear current challenges and issues facing farmers in Bucks County, PA.
Fitzpatrick provided information to the farmers about the availability of new federal grants that they can access from the Cares Act. He toured the barn—site of farmer's market, the chicken house, the greenhouse, the vegetable fields, and the apple orchard.
The Snipes Farm is planting for the spring season and preparing for this year's in-person educational programs for children and youths. The farm has multiple projects helping to eliminate hunger within the community. This year, 70% of its produce is expected to go to the farm's hunger relief partners.
This is the second time Congressman Brian Fitzpatrick Visited Snipes Farm.