Snipes Farm Launches Plan to Build $1.3M Community Learning Center in Lower Bucks County
Hunger Relief, Organic Farming, Nature Trail, and Camps for Kids Make 7th Generation Quaker Farm a Unique Community Resource
Morrisville, PA
February 2023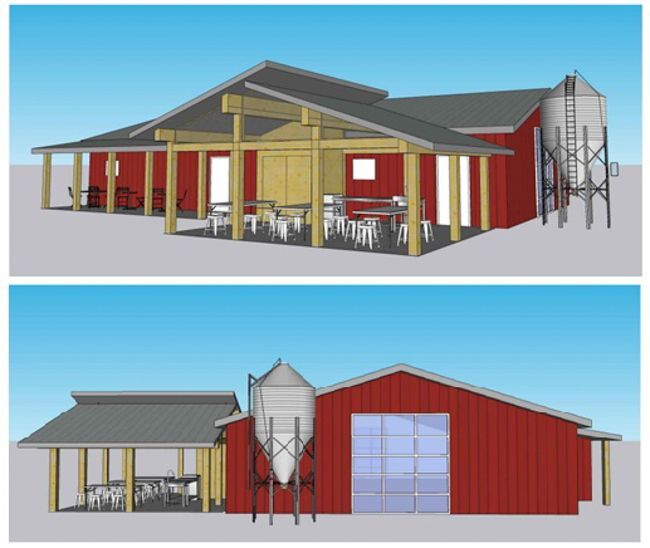 Snipes Farm and Education Center (SFEC) has embarked on an ambitious plan to turn their outdated Cider Barn into a Community Learning Center for the entire region. 
But first SFEC, a nonprofit organization, needs help from businesses, community groups and individuals to raise the funds to build it. 
A PA grant of $677,000 will cover half the cost of the $1.3 million reconstruction project. The other half must come from matching funds raised by the nonprofit, with the goal of breaking ground in 2024. 

Arrived with Wm. Penn 
The 150-acre farm and an adjoining nature preserve are owned and run by siblings Jonathan Snipes and Susan Snipes-Wells, descendants of Quakers who arrived from England in the 1680s with William Penn. 
"It's our dream of a community education center come true," said Jonathan Snipes, executive director of the Snipes Farm and Education Center (SFEC), adding, "We're repurposing an old building (the Cider Barn) instead of tearing it down, and we're going to integrate it into the farming landscape." 
Much is at stake. 
The renovation of the Cider Barn into a Community Learning Center would culminate a family vision that led to the founding of the nonprofit in 2008, when it replaced the family-run Snipes Farm and Nursery. 
Once one of the nation's top nurseries, Snipes Farm and Nursery was starved of customers by the construction of high-speed highways and box stores that turned it into a swath of green in an otherwise urban setting. 
The Snipes family has since turned the loss of the nursery business into a remarkable opportunity. 
Urban Refuge 
Today, the nonprofit farm serves as an emerald-green refuge for its city-weary neighbors. 
"We are 150 acres of green in the midst of a lot of development. We are super well positioned to be a teaching and education center for the local communities," Snipes said. 
Under its nonprofit charter, SFEC has transformed itself into a USDA-certified organic farm. Seventy percent of what it grows provides fresh produce for hunger relief in Bucks and nearby Mercer (NJ) counties. 
The farm also provides an array of educational programs for children and adults, including hands-on learning experiences about the natural world, the importance of regenerative organic farming, and the high nutritional value of fresh organic vegetables and fruits. Their biggest program is a summer camp for young children that fills up quickly every year. 
The new Community Learning Center will enable the farm to expand its educational offerings for children and adults with new classroom and meeting space for seminars, lectures, classes, training and public events. Its staff size is anticipated to grow to 50 individuals from the current 30 under this expansion plan. 
"It's good for the human spirit to be on the land, in the woods, by the streams and to be able to visit the growing fields where our food comes from," Snipes said, underscoring a sentiment shared by people who join the farm's annual Earth Day celebration and other outdoor events.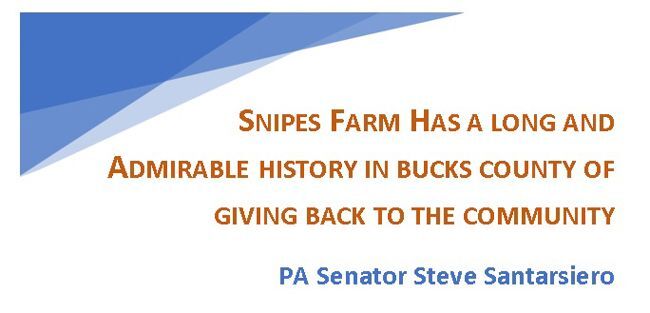 Help from Elected Officials 
A grant from the Pennsylvania Redevelopment Assistance Capital Program (RACP) would make the renovation of the Cider Barn into a community center a reality. 
The RACP program will cover 50 percent of the construction costs ($677,000) if Snipes Farm and Education Center can raise matching funds ($677,000) to cover the rest. 
State Sen. Steve Santarsiero, a long-time supporter of the farm, alerted the Snipes family to the grant's availability last year. SFEC applied for the grant and won, with the caveat that the grant money be released only if the matching funds are raised. 
"Snipes Farm has a long and admirable history in Bucks County of giving back to the community, and the new community center will provide an ideal space for keeping that traditon alive and well," Santarsiero said in announcing the grant award last October. 
In his announcement of the award, state Rep. John Galloway also noted the Snipes family's tradition of supporting local community. "I am happy to be able to secure these funds to support their mission and continued good work," Galloway said. 
The Falls Township supervisors are also involved as an intermediary for the grant award. The funds are "designated by the township," which will also play a crucial administrative role required by the grant. 
Snipes said his family doesn't take for granted the support of local and state elected officials, and not just for the current project, but for projects and farm events throughout the years. 
"We are super grateful for their interest in what we are doing," he said.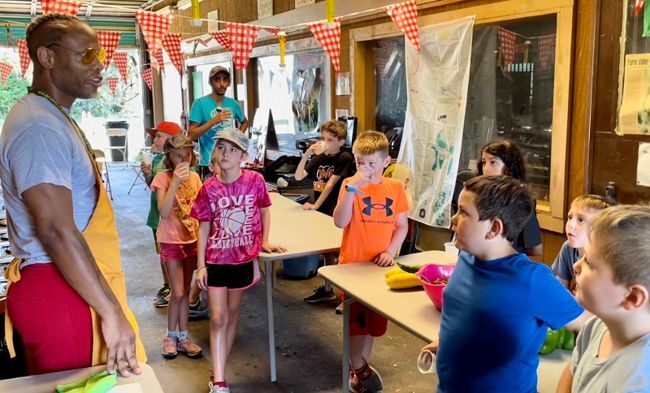 Learning Center 
Snipes Farm and Education Center has a succinct mission, which is: "To model and teach sustainable farming, while building community and reconnecting people to the land." 
The current family farm, now in its 7th generation, is located in a Pennsylvania Environmental Justice Area, where many families struggle financially. Snipes Farm is literally a hop, skip and a splash over the Delaware River from Trenton, NJ. 
As a practical matter, this means the nonprofit farm seeks to: 
• Meet the needs of local people (many with special needs) for fresh vegetables and fruits through a hunger relief program and a Farm Market, 
• Provide environmental and nutrition education for school-age children as well as adults, 
• Make its farm and nature preserve available for open-space recreation. 
"No other institution in the area offers the unique combination of agricultural production, education and bio-preservation," the nonprofit farm said in a recent grant proposal. 
The farm's Cider Barn now serves as headquarters for the summer camps and for cooking projects, where visitors learn how to turn fresh grains and produce into delectable dishes. The barn is also home to a large antique cider press (circa 1940s) that will be moved to a new location to make room for the community center. 
The year-round center will feature renewable energy sources, connected indoor and outdoor kitchens for farm-to-table cooking experiences, a large multipurpose room that can be used as a lecture hall or divided into smaller classrooms, ADA compliant restrooms, an outdoor deck, expanded summer camp facilites, and lots of storage space. This will allow the farm to host expanded classes, seminars, training and public events for children and adults throughout the year. 
One feature of the old Cider Barn will be easily recognizable after its conversion to a community center: the old grain silo will continue to sit outside the front entrance, a poignant reminder of the farm's rich agricultural history. 
If you represent a business, community group or foundation that would like to make a significant donation to this project, please contact us. We will get back to you promptly!