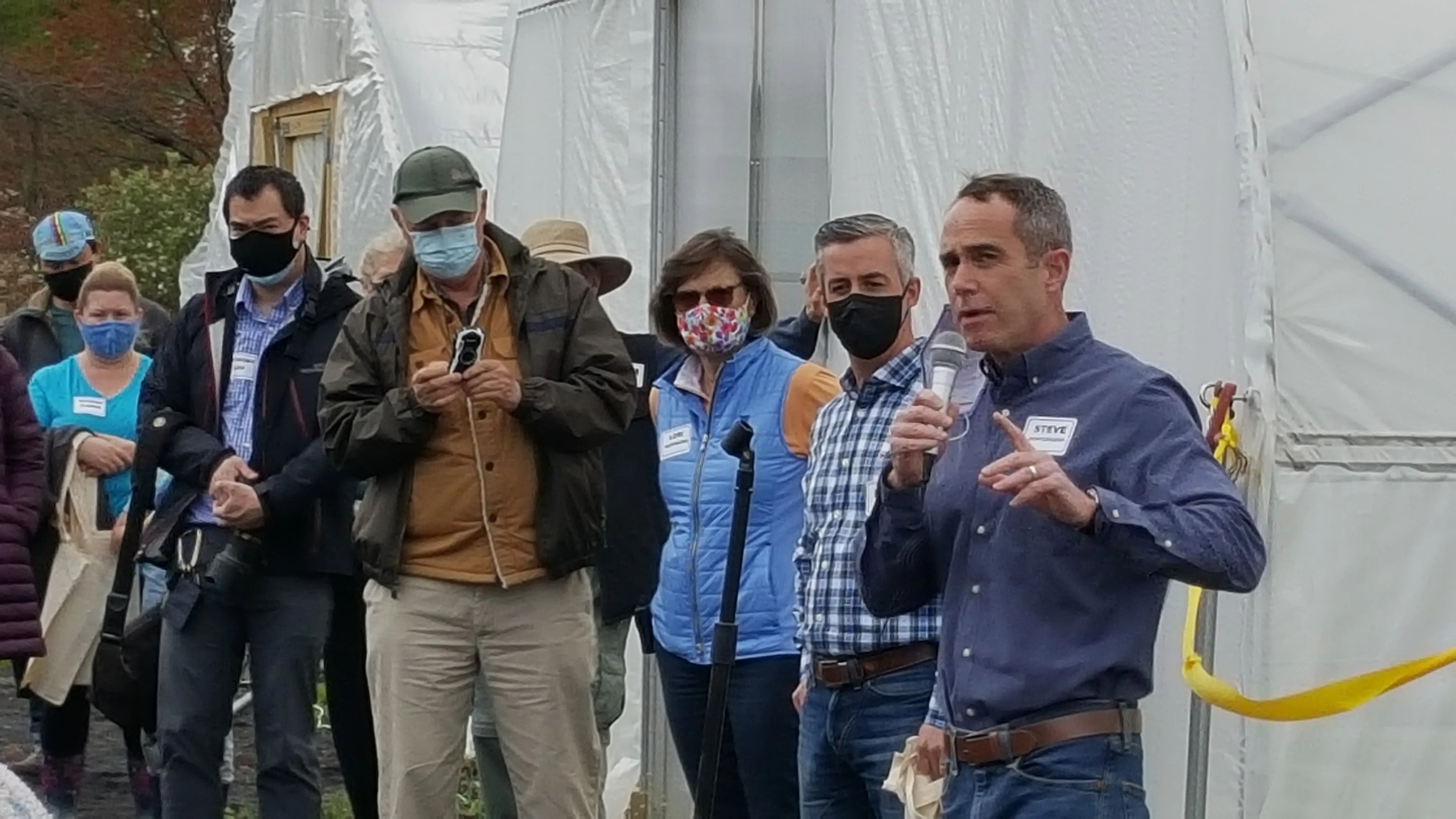 Friends and Family Join Ribbon Cutting Ceremony
(April 25, 2021) More than 50 guests attended the ceremony on Sunday for the addition of our new Greenhouses, Mobile Chicken Coop, and Veggie Cooler! We are proud to share our joy with our friends, partners, and supporters. The guests arrived at the big red barn and took a walking tour with our board members in small groups to visit our new facilities. 
State Senator Steve Santarsiero and Bucks County Commissioner Bob Harvie spoke to the audience and congratulated the achievements by SFEC. Jonathan Snipes, executive director, announced that these improvements are only possible through the generous support of our donors and the Pennsylvania Department of Agriculture, who enable us to accomplish our mission. Lori Hoppmann, Board Chair, also thanked our supporters and volunteers.