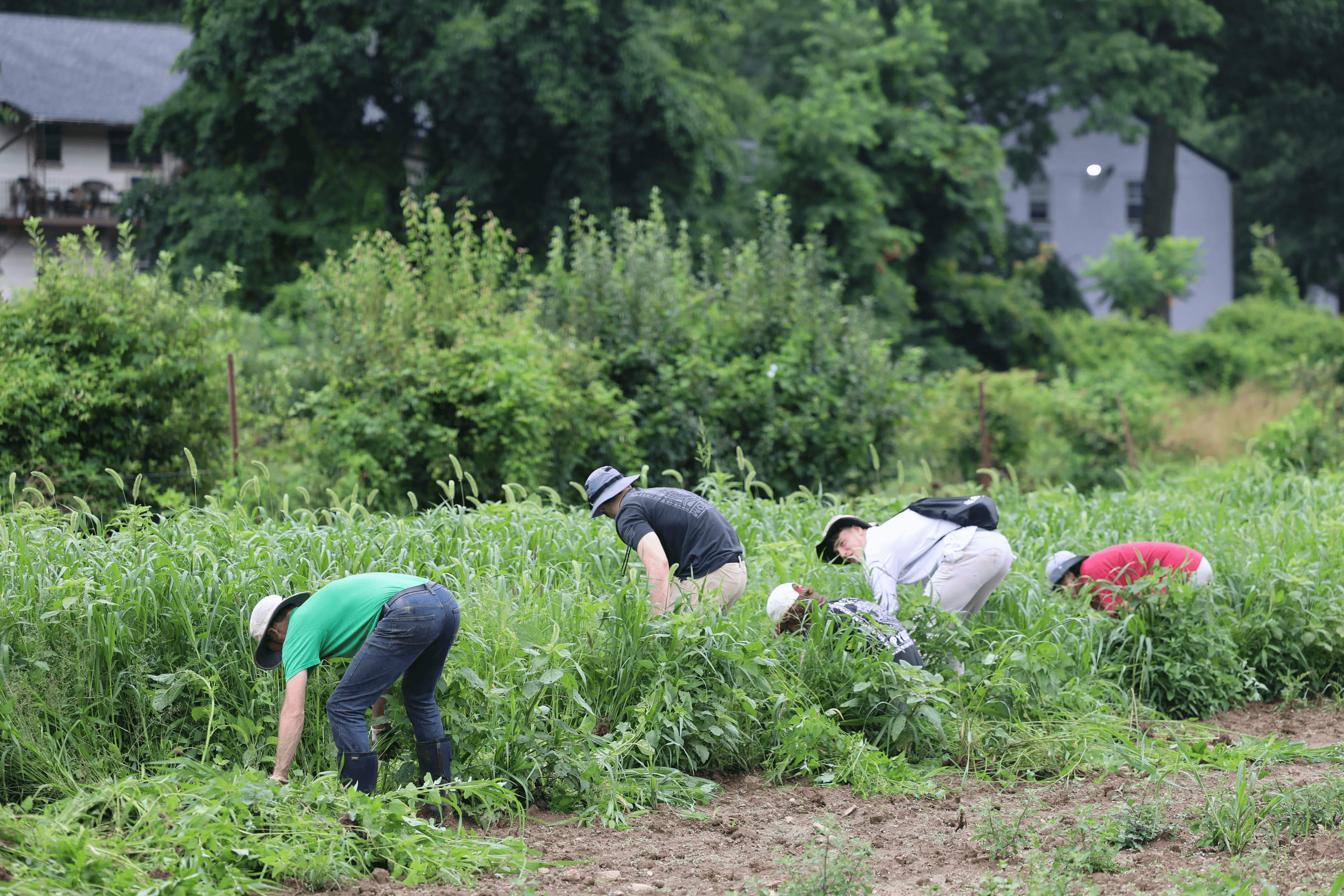 Yardley United Methodist Church Group Volunteers at Snipes Farm
(July 13, 2021) A group of youth and adults from Yardley United Methodist Church volunteered at Snipes Farm and Education Center for day-long activities, ranging from blackberry picking, blueberry picking, and weeding in sweet potato field as well as the deer fence line. SFEC director Jonathan Snipes and property manager Susan Snipes-Wells guided the group led by Andrea Scherer. 
The group has been volunteering at SFEC since five years ago, though in 2020 due to Covid restrictions the group only came for one day. Andrea said: "Prior to the pandemic, we had youth from multiple churches (New York, Delaware, New Jersey, and Pennsylvania)." There were different teams rotate to the farm over a three day period in summer, usually led by Victoria and Jonathan at the farm. Andrea is looking forward to revitalizing the volunteering activities here by the church youth groups.