REGISTER

HERE
Snipes Farm Day Camp 2023!
Outdoor adventures await in the creeks, fields, gardens and orchard where nature is our inspiration and teacher! Campers make friends and discoveries through games,music,science and art. Daily care of barn yard animals, gardening and cooking help campers to gain life skills and the values of stewardship and community.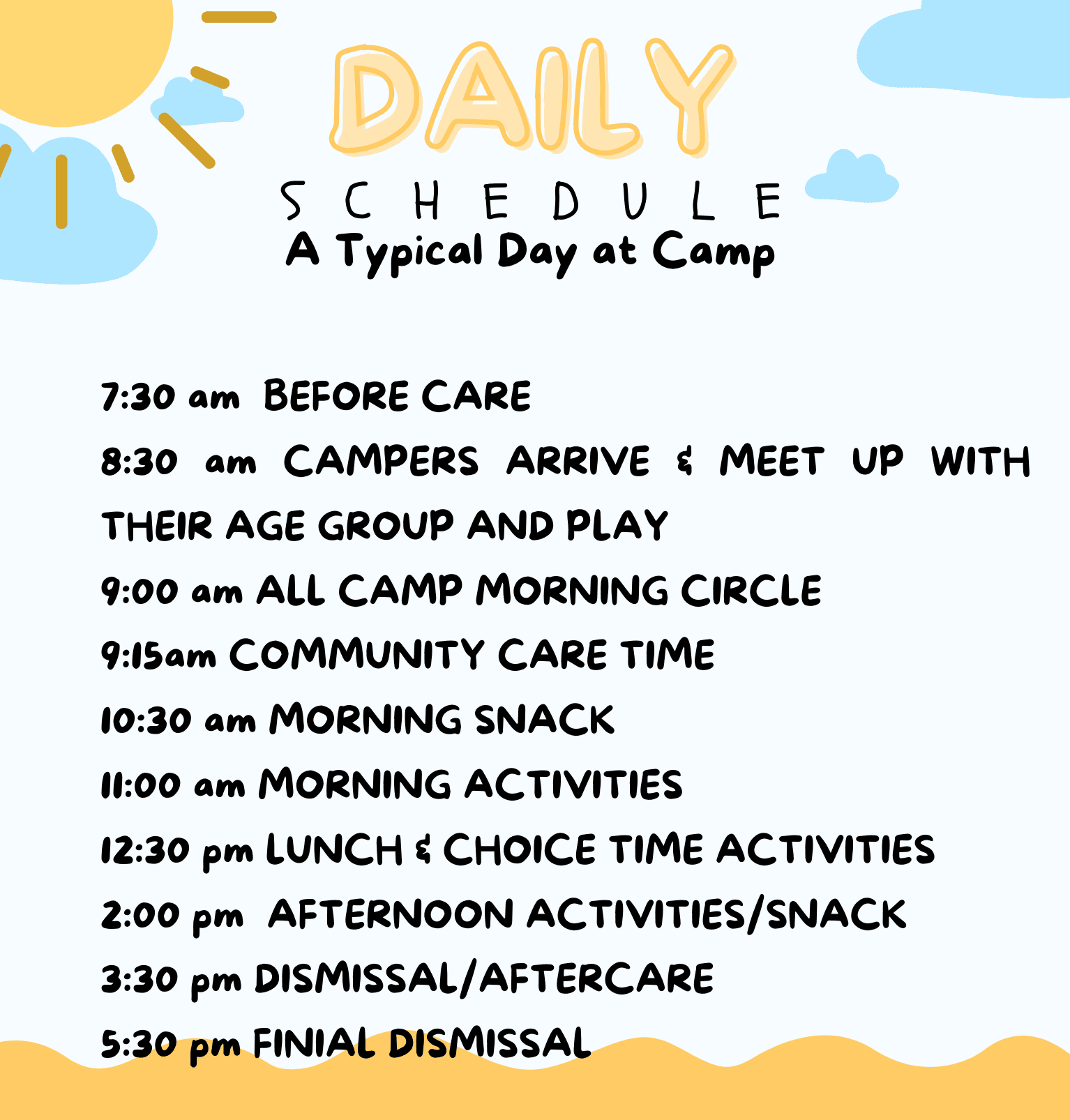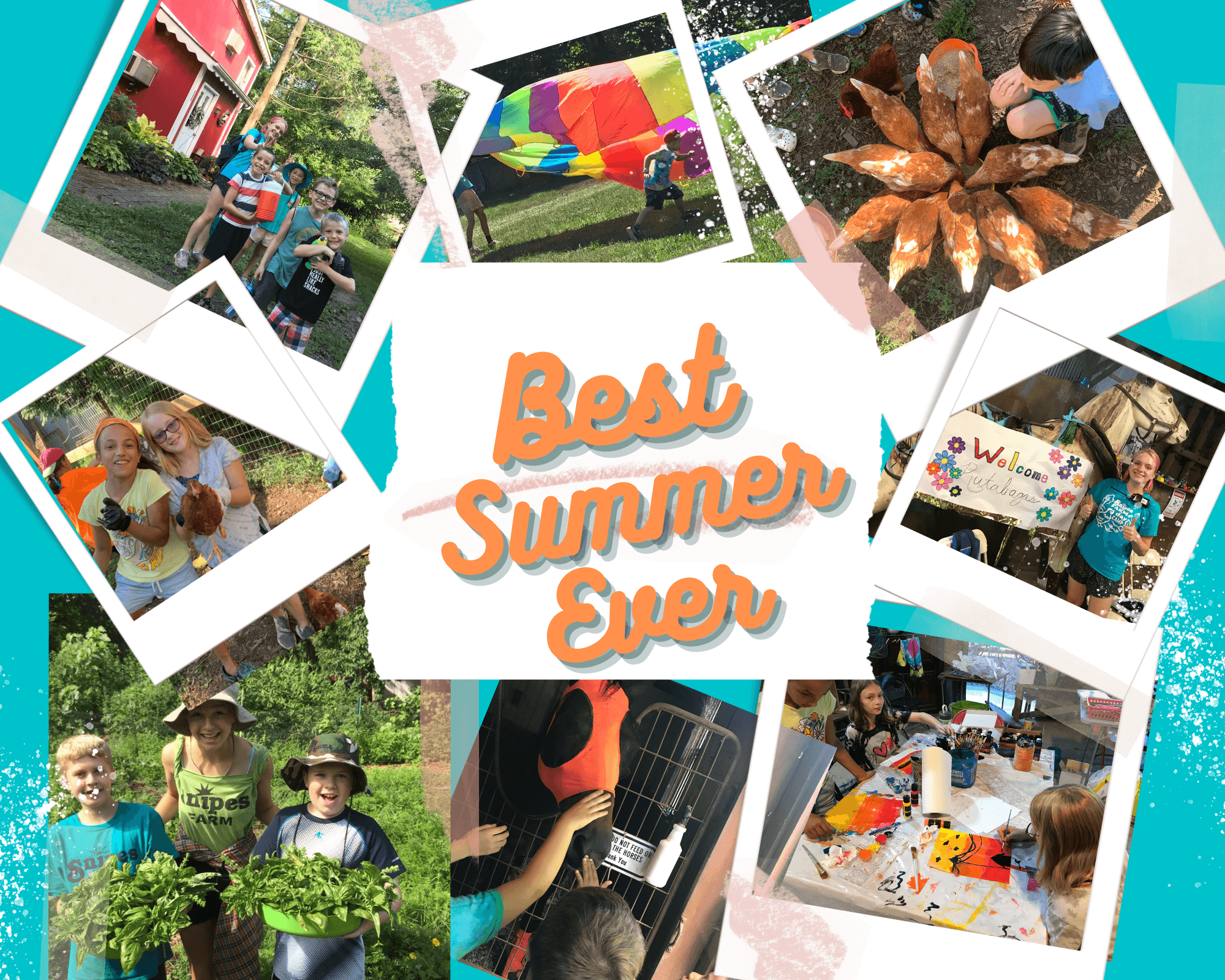 Camp Themes 2023
Week One: Habitat Adventures (June 19th - 23rd) 
Adventures await in the woods, creeks, meadows and fields of Snipes Farm! Discover the plants and critters living together and relying on each other. Learn how to make friendly habitats for National Pollinator Week.  
Week Two: Food is Amazing  (June 26th- 30th)
We cook every week at camp and have healthy tasty snacks twice a day, but where does our food come from? We'll find beautiful food growing in the orchard, fields, greenhouses and the exciting new no-dig farming beds. We will meet Snipes' farmers and a guest chef to learn first-hand the journey of food from seed-to-fork.
Week Three: Birds of a Feather (July 3rd-7th)
Birds live all around us, but these remarkable creatures are often hidden or zooming past us. Our new meadow bird observation station will help us to watch birds in action. Volunteers from Bucks County Audubon will teach us the basics of bird watching. We'll learn about wild and tame birds as we explore anatomy, plumage, flight, adaptations, migration and more!
Week Four: Movin' and Groovin' (July 10th- 14th)
Let's get moving through dance, yoga, music-making and talent shows every day with campers and staff! Let's see how animals, plants and water have their own unique ways of moving. We'll groove to different kinds of music from guest musicians and music that we make ourselves.
Week Five: Fabulous Friends (July 17th- 21st)
The heart of Farm Camp is friendship as old friends meet up again and new friends are made. There is gift giving from one camp group to another with surprises in store on National Camp Kindness Day. Groups will team up for projects and play across ages as we make one fabulous community together. 
Week Six: The Underground World (July 24th - 28th)
Critters large and small are beneath our feet in soil teeming with life! We'll learn about rocks and minerals and how nature makes soil. We'll build our own at the compost pile and find worms galore and other cool critters.  We will explore the incredible network of roots and mycelia that support all of life in and above the underground world.
Week Seven: Artful Antics (July 30th- Aug, 4th)
Our summer art program will be enriched by guest artists and fun lasting projects made with natural materials. We will make one project all together and discover the artist in each of us!
Week Eight: Farm Olympics (Aug. 7th- 11th)
Our camp season finishes with celebration of gratitude, team building, and play. Sportsmanship and cooperative games are emphasized in a last week we'll be sure to remember! We will play games from all over the world and conclude with our very own olympics ceremony- farm style!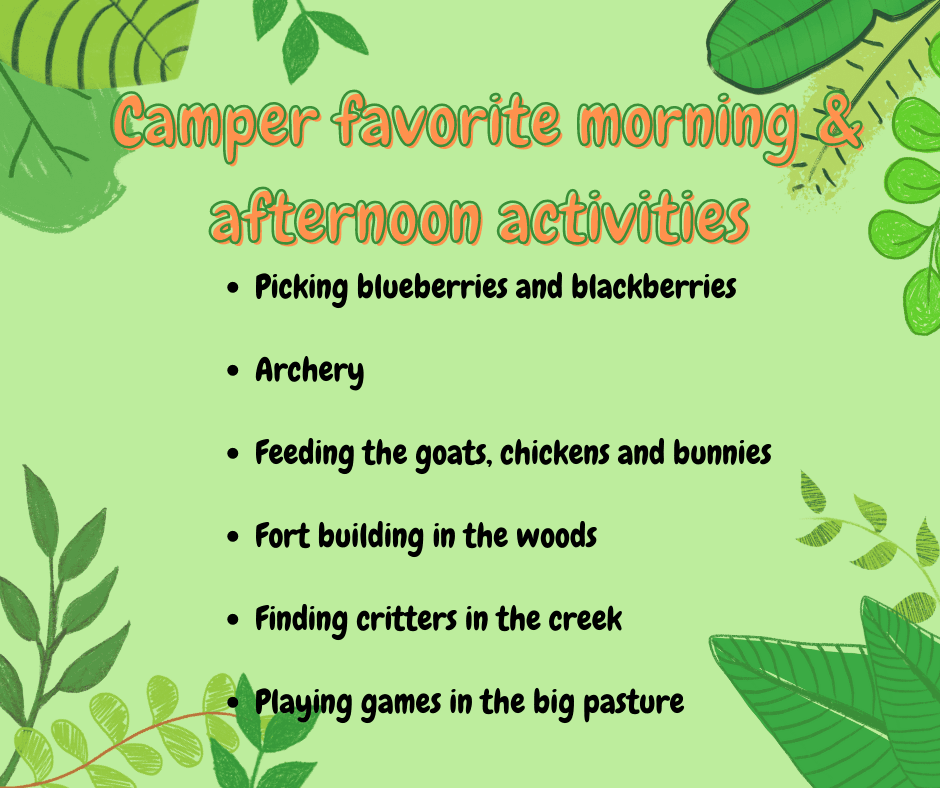 Snipes Farm Day Camp Costs
Full Time Attendance: $425 per week

Before Care (7:30 am-8:30 am): $35 per week

After Care (3:30 pm-5:30 pm): $55 per week

Before & After Care: $90 per week

There is only the full-time M-F option

Payment plan options available 
Special Discounts
10% discount if enrolled by February 15 and paid in full

5% discount if enrolled between February 16 and April 1 and paid in full

5% discount for returning campers

5% discount when attending 3 or more weeks

5% discount with siblings attending the same week of camp

5% discount for Snipes Farm CSA members
For more information contact:
Melanie Douty-Snipes
215-295-1139 Ext. 105
melanieds@snipesfarm.org

 
---
Come visit and take a tour of our farm campus and learn about Snipes Day camp and the Camp leadership program. Every 2nd, 4th Saturday of every month from 9-12:30pm.
To request a date outside these hours please email odalism@snipesfarm.org