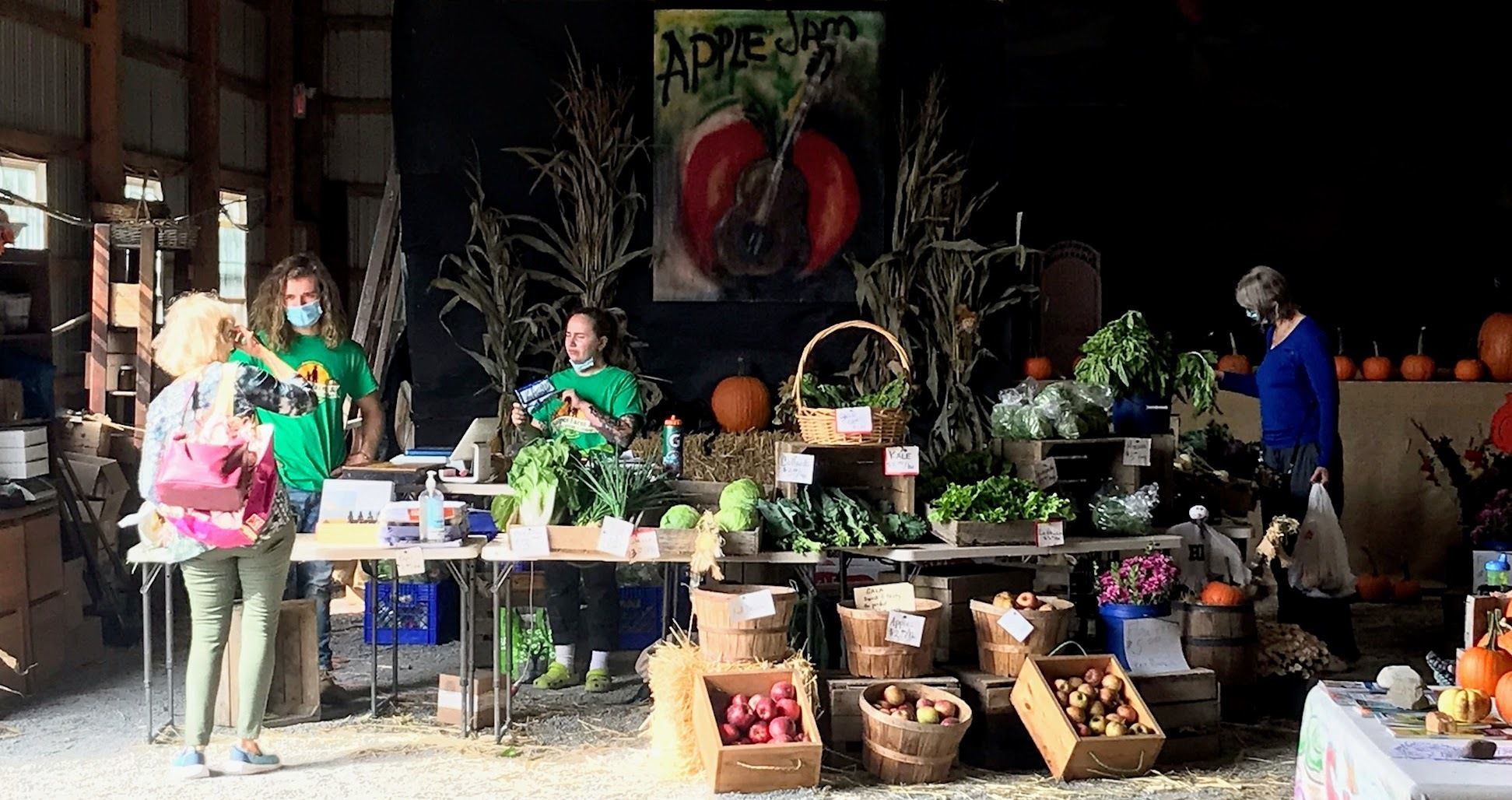 Snipes Farm Market opens every Saturday now 9 am- 1 pm.
Come to the Big Red Barn on Snipes Farm to buy our organic produce, plants, and other products. Visit our animals: chickens, ducks, goats, bunnies and more! 
We are certified organic, which means we use no GMO or synthetic fertilizers or pesticides.  The farm provides a healthy supply of seasonal, fresh produce throughout the growing season. 
Purchase Snipes Farm gift cards for your friends and relatives  here!
We also have honey made by Snipes Farm bees, CBD products made from hemp organically grown on Snipes Farm, and herbal products from herbs grown on Snipes Farm! Click Here to find out more!
Pick up Pastured Meats, Eggs and Dairy at Snipes Farm through our partnership with Miller's Biodiversity Farm! What you order from Miller's will be here for you on Snipes Farm on Thursdays from 3pm to 7pm.  Order by Sundays at midnight to pick up at Snipes Farm on Thursdays from 3 pm to 7 pm!  Click Here to check out Miller's and place an order.