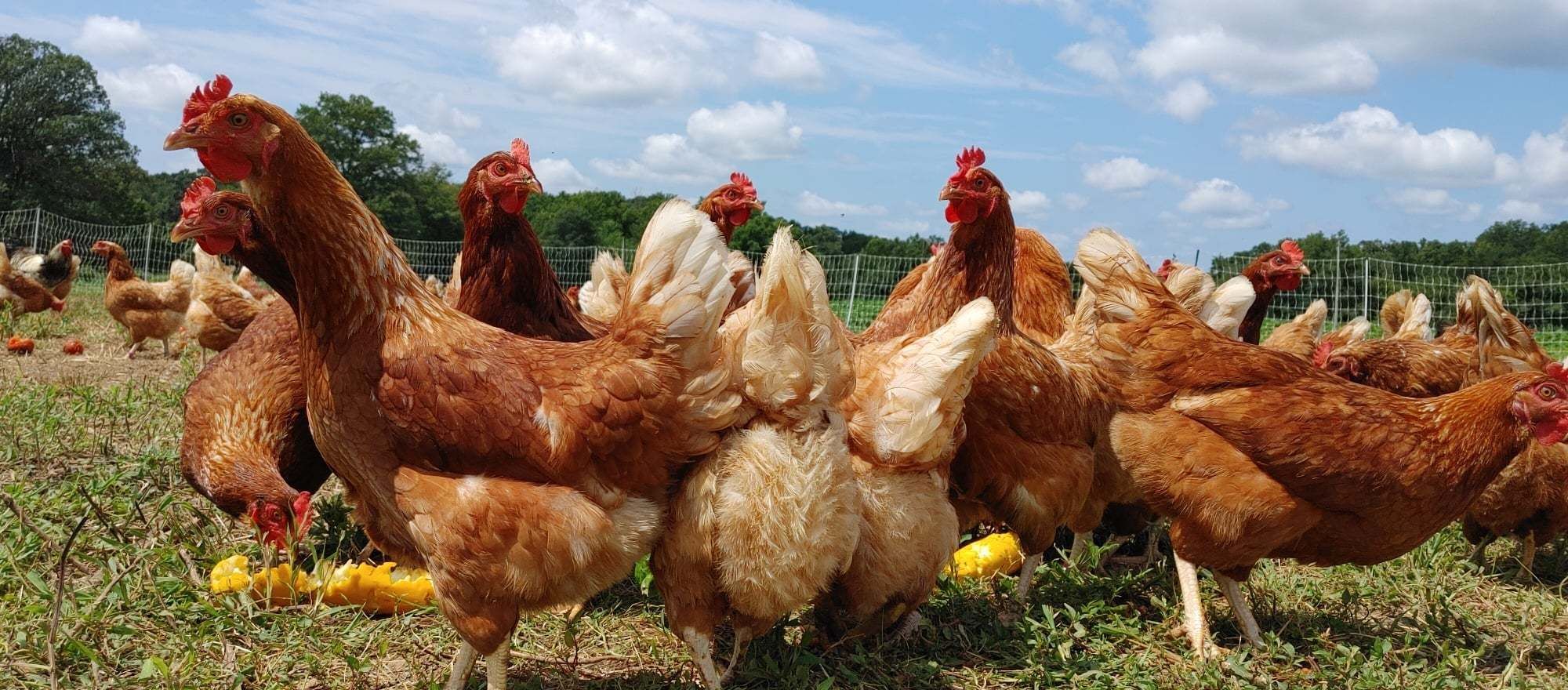 ---
Our delicious eggs are laid by healthy happy hens! They are fed soy-free organic grains, are pasture raised and free range. There is no comparison to the taste and nutritional value of our fresh eggs. Sign up now to have eggs every week during the Spring and Summer this year. 
You can order and pay for your eggs right here on this page below! 
You are also welcome to tour Cluckingham Palace to meet the flock! 
Pick-up is in the CSA Barn on Thursdays from 10:00 am to 6 pm.  The farm market will not be open every Saturday in the Winter.  Through April, we will only be open on the 2nd and 4th Saturday of the month.  
Summer Egg Shares are now available to sign up for every Thursday, or every-other Thursday, from 6/2 - 11/17
Pick up will be in the CSA barn every Thursday during CSA hours.  If you are not able to pick up on Thursday, you may pick up on the following Saturday.  
Please sign up below!