---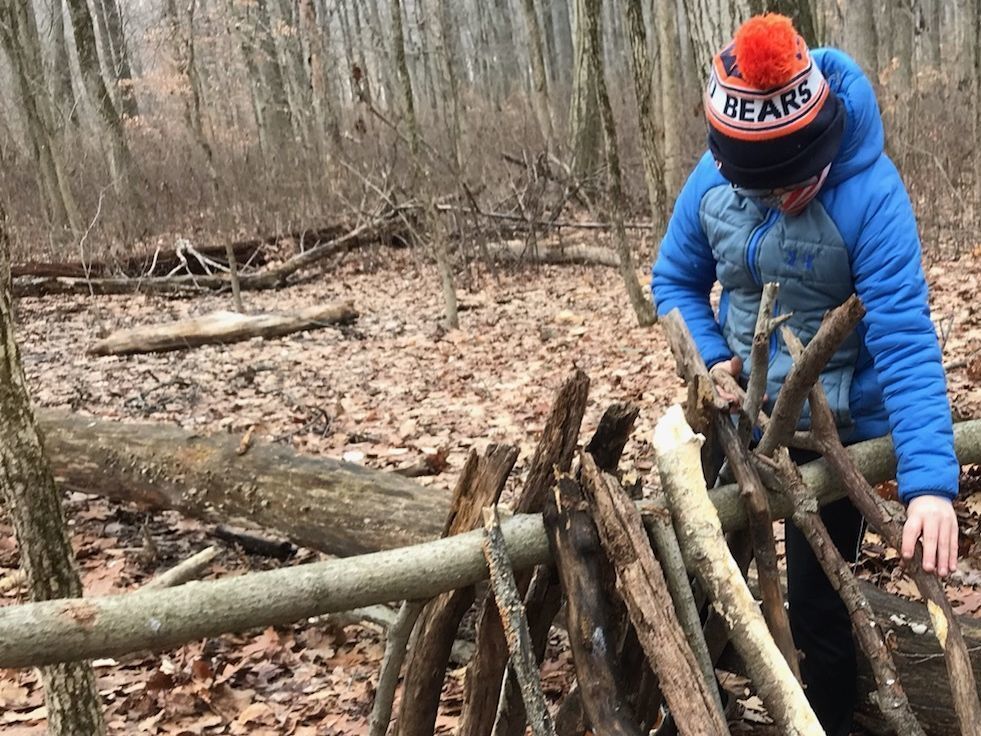 ---
Nature is our teacher as we travel through each season with hands-on lessons in the farm's woods, creeks, fields, orchard, and gardens Seasonal curriculum, students' questions, STEM challenges, care of animals and farm projects drive the learning. Curious,motivated learners make a deeper connection to a place and community. Skills and understanding are gained and special friendships are made along the way.
Winter helps us to appreciate the adaptions of animals and plants that help them to thrive. We can more easily see the land and trees in the beautiful and spare landscape. Tapping maple trees, finding habitats, learning about life cycles and the impact of a little bit more sunlight in every one of our day's will bring us into the spirit of this special season.
Our adventure cottage gives us a place to keep our things, to gather our collections, and to find resources and books.
Typical lessons and activities include:
Exploratory hikes
Games
Learning outdoor skills
Animal care
Finding a farmer
Farm projects
Fresh food growing and tasting
Seasonal lessons
Winter Farm After School Adventures
February 2nd-March 23rd
Spring Farm After School Adventures
March 30th-May 18th
for children and youth ages 6-14
8 Wednesdays per session
3:30-5:30pm 
The cost: $160 per session
(You can choose one or the other session or both)
 Farm Life in Winter
February 4th-March 25th
Farm Life in Spring
April 1st-May 20th
for children and youth ages 6-14
8 Fridays per session
10am-2pm
The cost is:$320 per session
(You can choose one or the other session or both)
We follow CDC and state guidelines and watch the Covid situation daily to adjust to changes.
We have found that masks help children and youth to more safely spend time together and require them in any indoor spaces that we might spend time.
For more information:
melanieds@snipesfarm.org or call: 215-801-9478
Register here!
No items are currently configured.