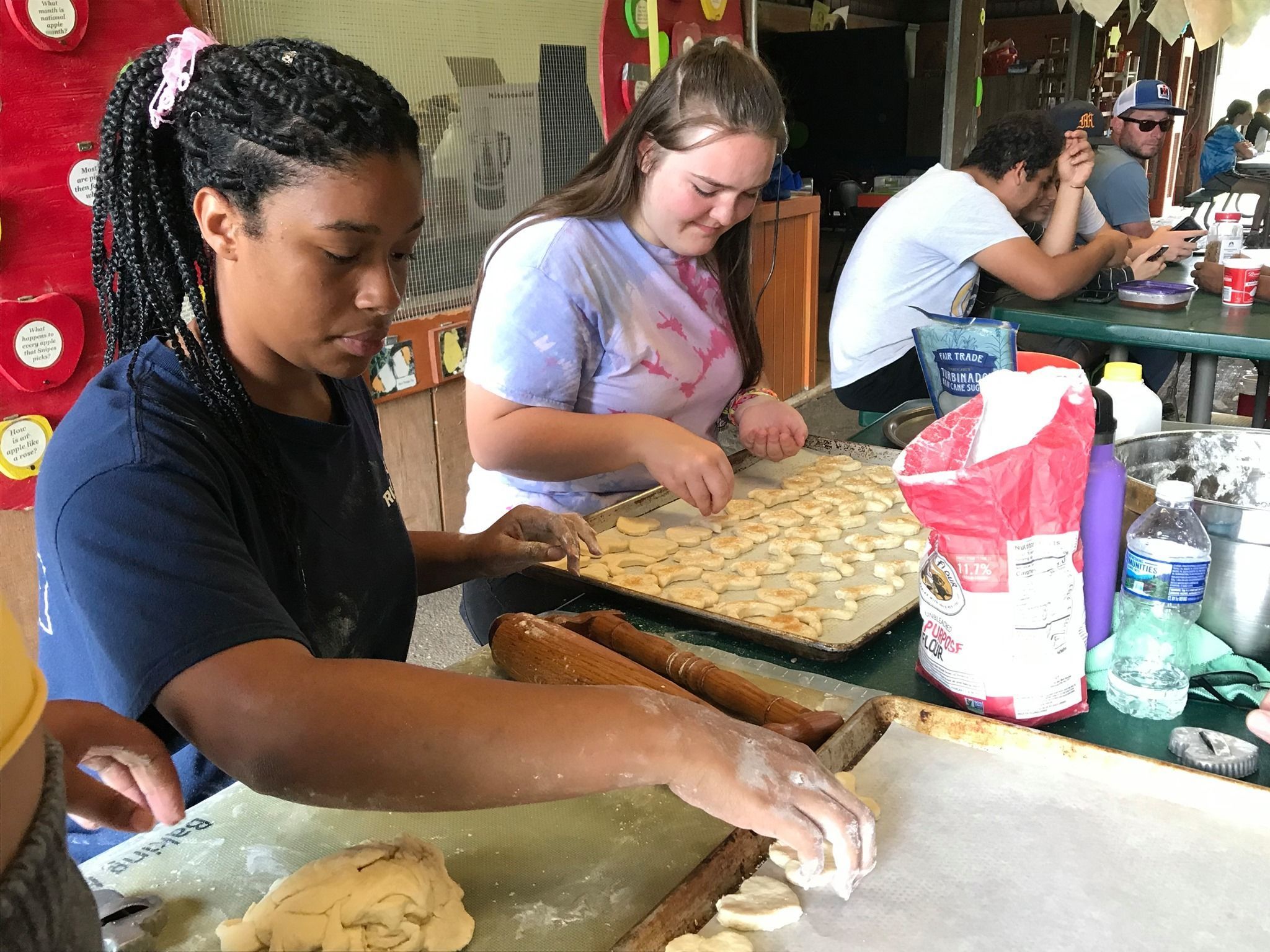 The Seed to Fork program of our farm teaches Morrisville High School students farming skills and healthy eating habits.
In an age when children's health is threatened by diabetes and obesity, students in our nutrition and farm education programs learn about food through hands-on lessons from seed to fork. They plant, tend, grow, harvest and cook with farm fresh ingredients and learn about how to make healthy food choices.  It allows teachers and student to develop the mentor/mentee relationship outside of the traditional classroom and engages student in hands-on work, connecting to the soil and the landscape.  Each student selects a project to explore in detail during the summer and prepares a presentation in such areas as nutrition, organics and soil science.  Seed to Fork is a rare partnership between an urban/suburban school and a local organic farm!  
This program runs three days a week over four to six weeks. Learning respect for the natural world, sustainability, land and animal stewardship are demonstrated and practiced daily as well as guided playtime and exploration.
During the program, students spend the day in practical farming projects, team building and youth development activities. One of the most exciting aspects is growing the food they cook and eat!  There is even a Seed to Fork cookbook!  Former students continue to ask for the cookbook and for new recipes!  Some students have re-connected to food traditions from their families' heritage.  Healthy cooking is a life-long skill. 
Perhaps that best testament to this unique, engaging program is that some Seed to Fork "alumni" are employed on the Snipes Farm!  In summer 2021, 6 Seed to Fork participants from years past are spending the summer on the farm, seeding, planting, weeding, harvesting, and preparing amazing veggies for our customers and for donation to people in need.  What better example of this program's success can there be?!   When young people want to spend the day, in all kinds of weather, coaxing vegetables from the ground gown in concert with the natural systems that support all life on Earth, now that's a food revolution!