Visit the Market at Snipes Farm on Saturdays from 9 am to 12 noon
Come to the Big Red Barn on Snipes Farm to buy our organic produce, plants, and other products.  While you are here with your family, visit our animals: chickens, ducks, goats, bunnies and more!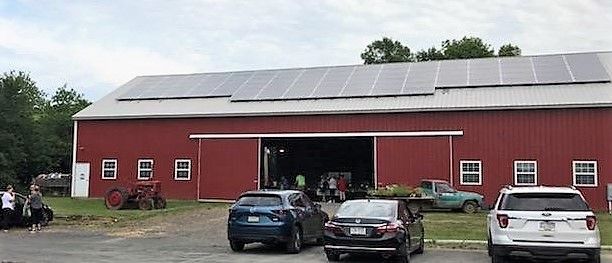 We are certified organic, which means we use no GMO or synthetic fertilizers or pesticides.  The farm provides a healthy supply of seasonal, fresh produce throughout the growing season.  We strive to be a sustainable local farm for the whole community! Our food is not only good for you, but for our environment as well! Come out on Saturdays from 9 to 12 to see what was just harvested for you and your family! 
Now you can pick up Pastured Meats, Eggs and Dairy at Snipes Farm!
We have formed a partnership with Miller's Biodiversity Farm. They are purveyors of top quality grass fed meats, dairy products, eggs and more. Please check them out on their website  www.millersbiofarm.com   where you can log on and create your own account with Millers.  What you order from Miller's can be picked up here on Snipes Farm on Thursdays from 3pm to 7pm.  Order by Sundays at midnight to pick up at Snipes Farm on Thursdays from 3 pm to 7 pm!
New at Snipes Farm! Pantry Boxes filled with these items from nearby farms: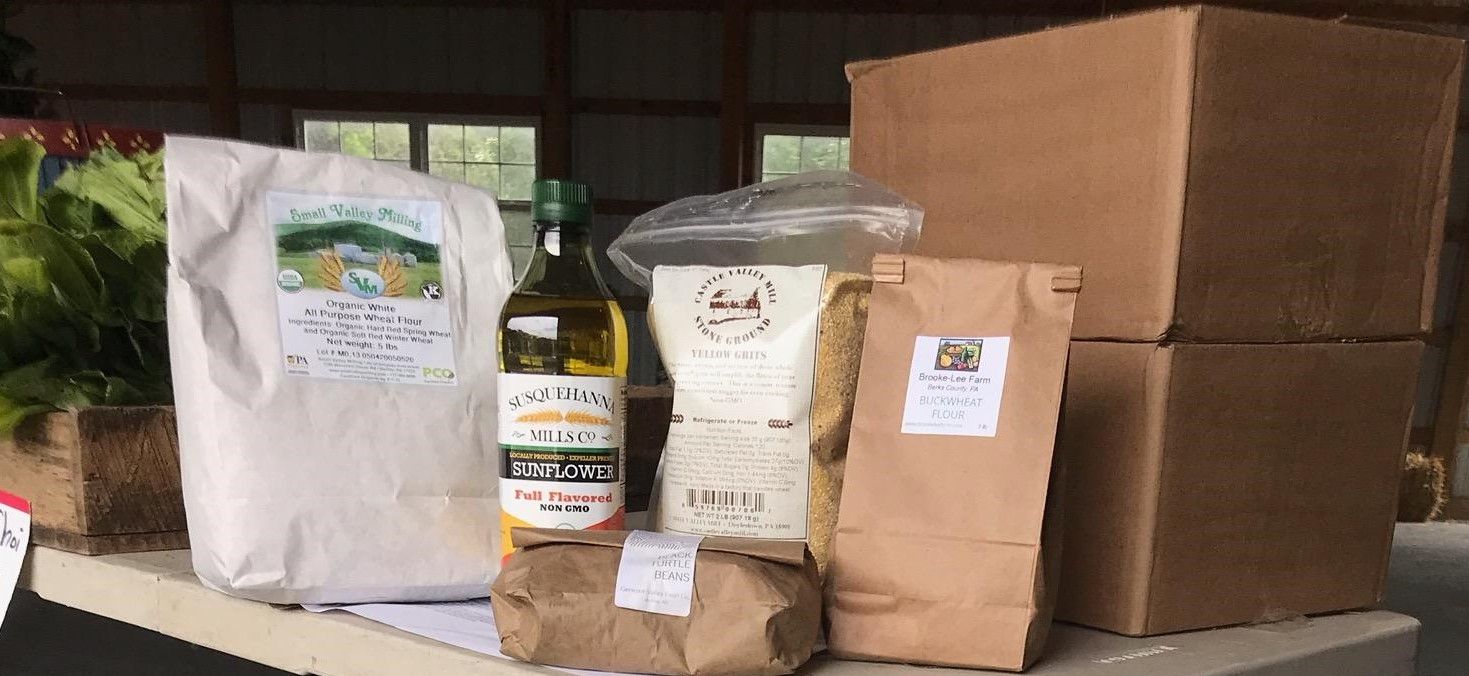 All Purpose Flour (5lbs) Small Valley Milling, Halifax, PA   -Freshly milled soft red wheat and hard red wheat—super versatile!
Sifted Buckwheat Flour (1lb) Brookelee Farm, Berks County PA   -Freshly milled and sifted; make blinis and add earthy flavor to waffles and pie crust. (Did you know buckwheat is the OG grain used to make scrapple?)
Yellow Grits (2lbs) Castle Valley Mill, Doylestown, PA    -Stone ground cornmeal with a sweet buttery flavor that makes creamy grits and polenta, and ultra-corny cornbread.
Sunflower Oil (750ml) Susquehanna Mills, Pennsdale, PA   -Dress salad, saute spring greens, fry fish, and dip bread in this rich, nutty, full-bodied oil.
Black Turtle Beans (1.5lbs) Genesee Valley Bean Co., Caledonia, NY   -The humble black bean—plant protein for all your soups, stews, nachos, and dips.  
All proceeds from the sale of the pantry boxes enable the Pennsylvania Grain Coalition to make these same high quality ingredients available to families who are struggling to buy groceries due to Covid-19. They are donated to  Mighty Writers El Futuro, which serves more than 200 families each week through their food and literacy program.
To purchase your Pantry Box for $32, please click here to select your pickup time and place.