Yardley United Methodist Church Group Volunteers at Snipes Farm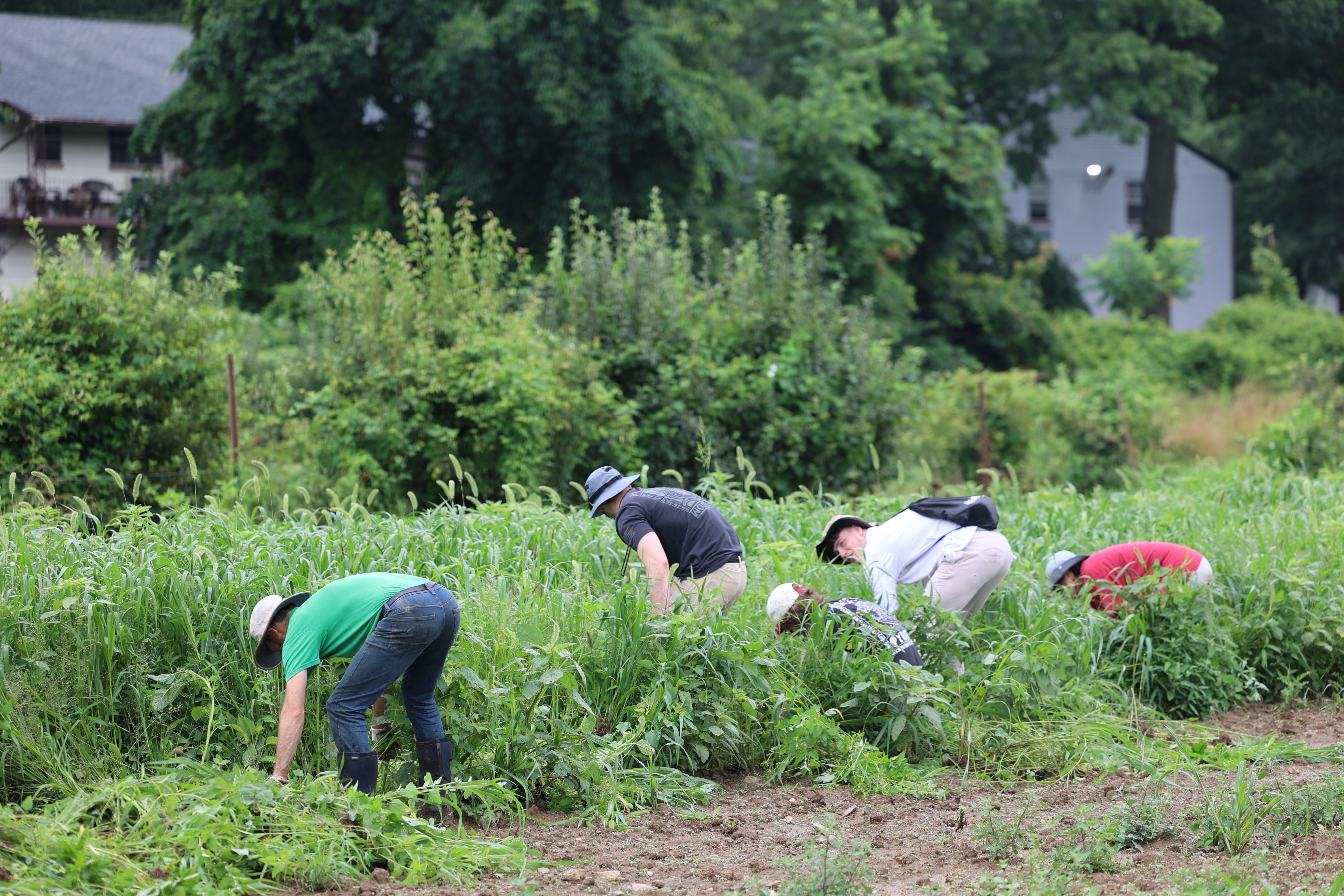 (July 13, 2021) A group of youth and adults from Yardley United Methodist Church volunteered at Snipes Farm and Education Center for day-long activities, ranging from blackberry picking, blueberry picking, and weeding in sweet potato field as well as the deer fence line. SFEC director Jonathan Snipes and property manager Susan Snipes-Wells guided the group led by Andrea Scherer. 
The group has been volunteering at SFEC since five years ago, though in 2020 due to Covid restrictions the group only came for one day. Andrea said: "Prior to the pandemic, we had youth from multiple churches (New York, Delaware, New Jersey, and Pennsylvania)." There were different teams rotate to the farm over a three day period in summer, usually led by Victoria and Jonathan at the farm. Andrea is looking forward to revitalizing the volunteering activities here by the church youth groups.
---
Snipes Farm and Education Center Hosts Chamber of Commerce Event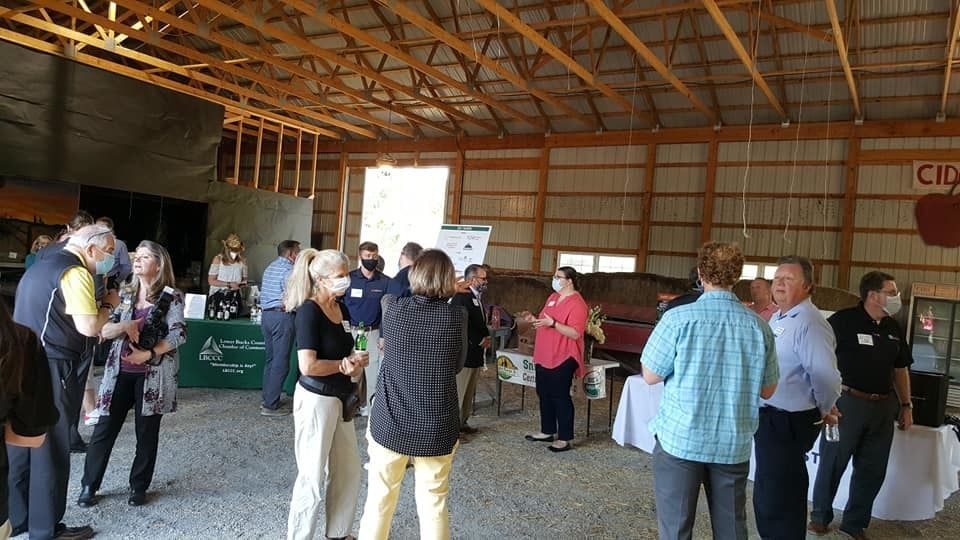 (May 18, 2021) Snipes Farm and Education Center hosted a Business Card Exchange Event organized by Lower Bucks County Chamber of Commerce on Tuesday, May 18, 2021. More than 40 people from dozens of organizations attended the networking event at the Big Red Barn. Jonathan Snipes, executive director, welcomed the guests and thanked many organizations for their support for the Farm's efforts to grow food for people in need and send low-income children to summer camp.
Snipes Farm and Education Center has been contributing to the region through efforts in organic farming, community building, and connecting people to the land.
The event provides an attractive marketing and networking opportunity for Chamber of Commerce members and many local businesses and entrepreneurs. The prime sponsors of today's event were Klatzkin & Co LLP, the Inquirer, and Monster.
---
FRIENDS AND FAMILIES JOIN RIBBON-CUTTING CEREMONY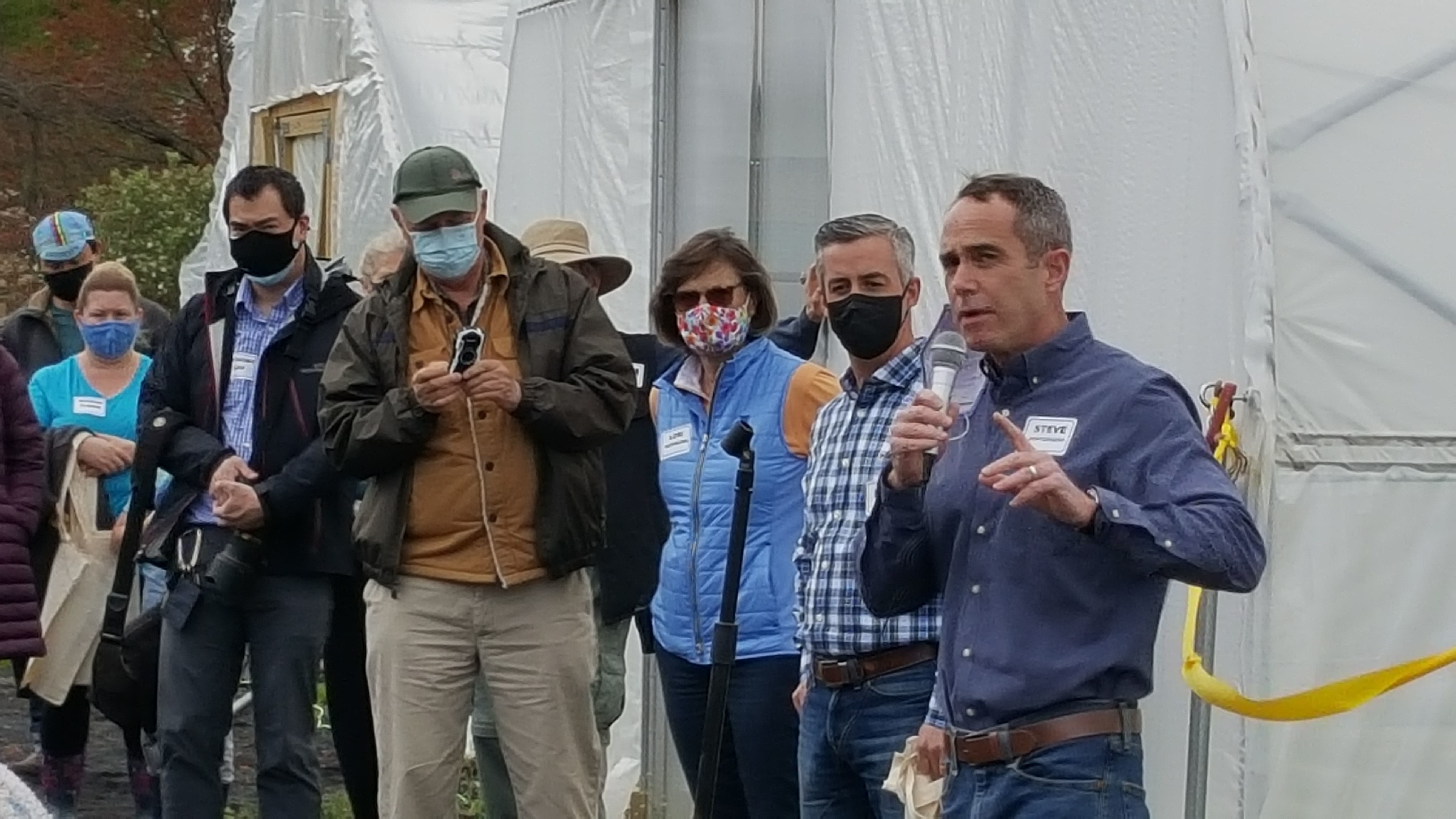 (April 25, 2021) More than 50 guests attended the ceremony on Sunday for the addition of our new Greenhouses, Mobile Chicken Coop, and Veggie Cooler! We are proud to share our joy with our friends, partners, and supporters. The guests arrived at the big red barn and took a walking tour with our board members in small groups to visit our new facilities. 
State Senator Steve Santarsiero and Bucks County Commissioner Bob Harvie spoke to the audience and congratulated the achievements by SFEC. Jonathan Snipes, executive director, announced that these improvements are only possible through the generous support of our donors and the Pennsylvania Department of Agriculture, who enable us to accomplish our mission. Lori Hoppmann, Board Chair, also thanked our supporters and volunteers.
---
CELEBRATING EARTH DAY WITH VOLUNTEERS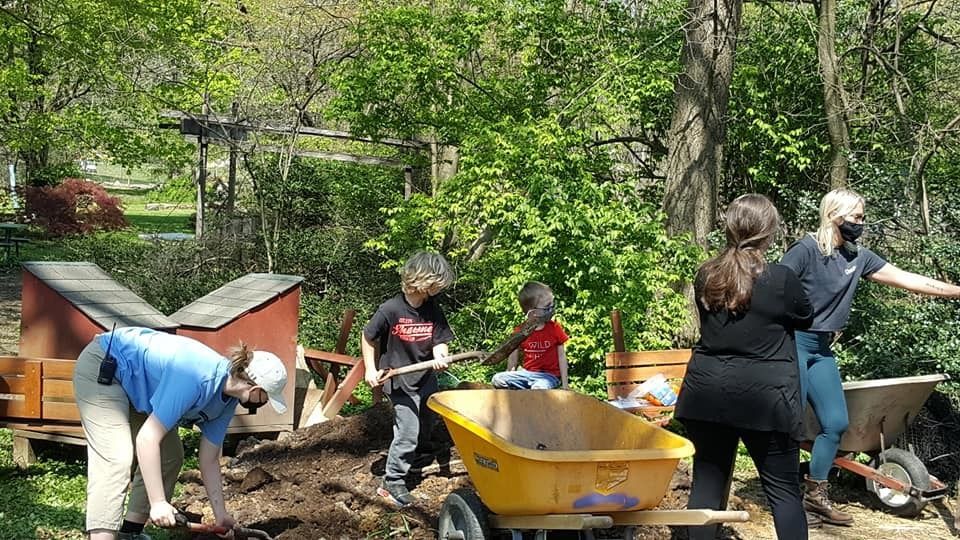 (April 24, 2021) In recognition and celebration of Earth Day, dozens of volunteers from Pennsylvania and New Jersey worked with Snipes Farm and Education Center (SFEC) staff on a series of projects. The volunteer teams accomplished a great deal in the fields, planting potatoes, mulching the deer fence in the orchard, beautifying the children's garden, rebuilding the Rabbitat, and building the fence for the sunflower field. They enjoyed a sunny weather and shared their ideas on farming tools and skills.
---
Congressman Brian Fitzpatrick Visits Snipes Farm & Education Center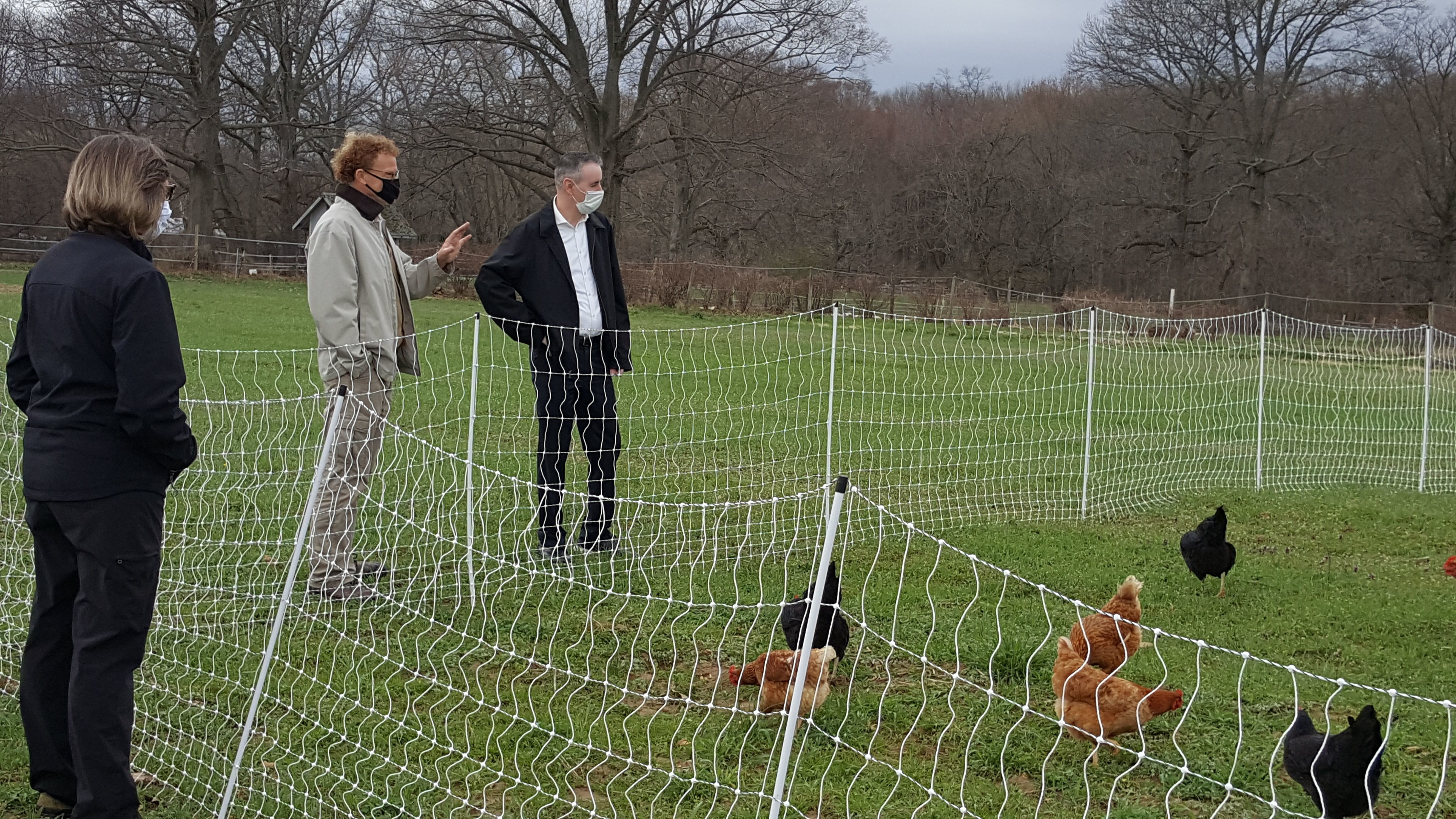 (March 31, 2021) Congressman Brian Fitzpatrick visited Snipes Farm & Education Center in Morrisville, PA to hear current challenges and issues facing farmers in Bucks County, PA.
Fitzpatrick provided information to the farmers about the availability of new federal grants that they can access from the Cares Act. He toured the barn—site of farmer's market, the chicken house, the greenhouse, the vegetable fields, and the apple orchard.
The Snipes Farm is planting for the spring season and preparing for this year's in-person educational programs for children and youths. The farm has multiple projects helping to eliminate hunger within the community. This year, 70% of its produce is expected to go to the farm's hunger relief partners.
This is the second time Congressman Brian Fitzpatrick Visited Snipes Farm.
Be sure to check back regularly to get our latest news updates. Contact janicexu@snipesfarm.org if you have questions.